This past March 25th, 2017 we put together a "Yellow" spring trend show for Phoenix Fashion Week's "Spring Into Style."
This event takes place every spring in Arizona showcasing the hottest spring trends styled by the top stylists in the state.
We were humbled to be selected for the show and excited to work on our assignment!
The only guidelines we received from the PHXFW Team were to put together a spring show showcasing the spring trend yellow.
We decided to use the fashion show as an opportunity to show the audience how to incorporate the color yellow into our daily wardrobes.
We stuck to a palette of different shades of our vibrant hue, blues and whites.
Yellow Spring Show 2017 Phoenix Fashion Week
Click To Tweet
The inspiration for our show came from the idea of "spending a day on a yacht." All looks are meant to be worn at a boat party, brunch or any other spring soiree.
We also decided to set a happy mood with upbeat songs such as "Can't Stop The Feeling!" by Justin Timberlake, "Sugar" by Maroon Five and "Runaway Baby" by Bruno Mars.
Professional dancers opened the show and got the people going with their moves and great energy!
We collaborated with local designers and boutiques in Arizona including Mabella Chic, Shazia's Boutique, Divaz Boutique, The W Store and Monica Mauro Designs.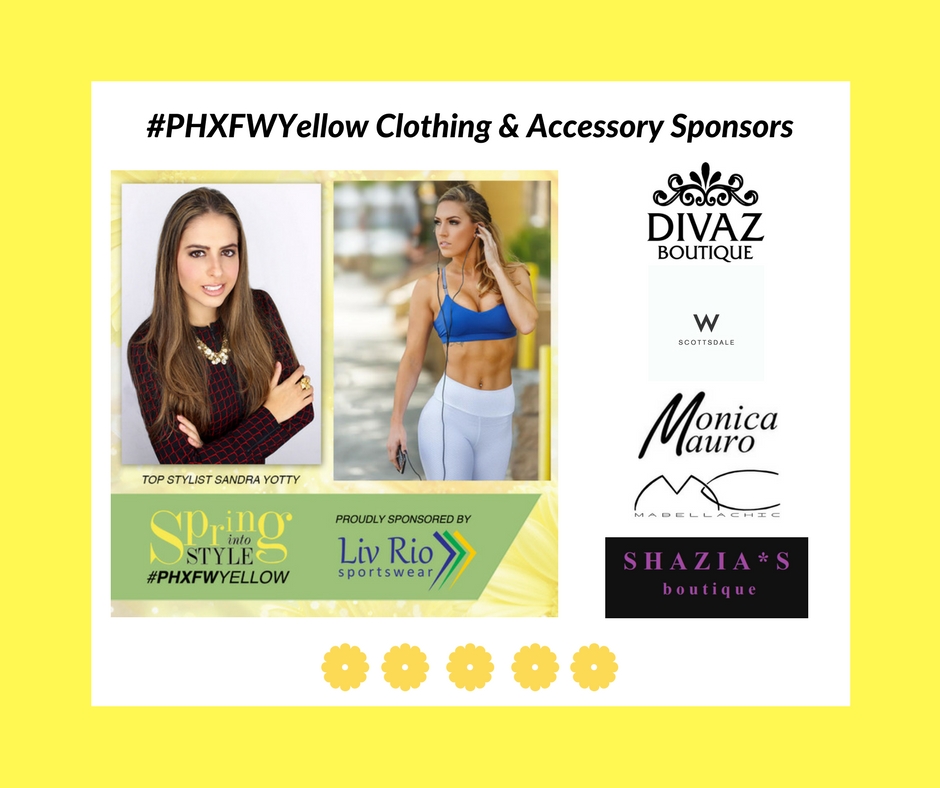 Our lead sponsor, Liv Rio Sportswear – an athleisure line with the best leggings ever – supported us every step of the way to make our show happen.
We also had the opportunity to work with Miss Arizona USA, Tommy Lynn Calhoun, who not only was our influencer for the event, but she also walked on the red carpet and the catwalk representing our team.
Miss Arizona USA, Tommy Lynn Calhoun in Spring Into Style 2017
Click To Tweet
Working with Tommy was an incredible experience. She is a beautiful girl inside and out, very supportive and a blast to work with! – And she looks stunning in yellow! 😉 
Here are the our 12 looks for our Yellow Spring Show With Phoenix Fashion Week:
Look 1:
Look 2:
Look 3:
Look 4:
Look 5:
Look 6:
Look 7:
Look 8:
Look 9:
Look 10:
Look 11:
Look 12:
We are so thankful to Phoenix Fashion Week for allowing us to share our vision and creativity on the runway.
Thank you also to the team of models, dancers, hair (TONI&GUY), makeup (MUZE Beauty) and all the sponsors including The Phoenician Resort Scottsdale, CORE Water, Allure Event Company and Ellure Lounge.
The event took place at the Jokake Inn at The Phoenician Resort Scottsdale, Arizona. The breathtaking view definitely added a special touch to every show. It was a night to remember!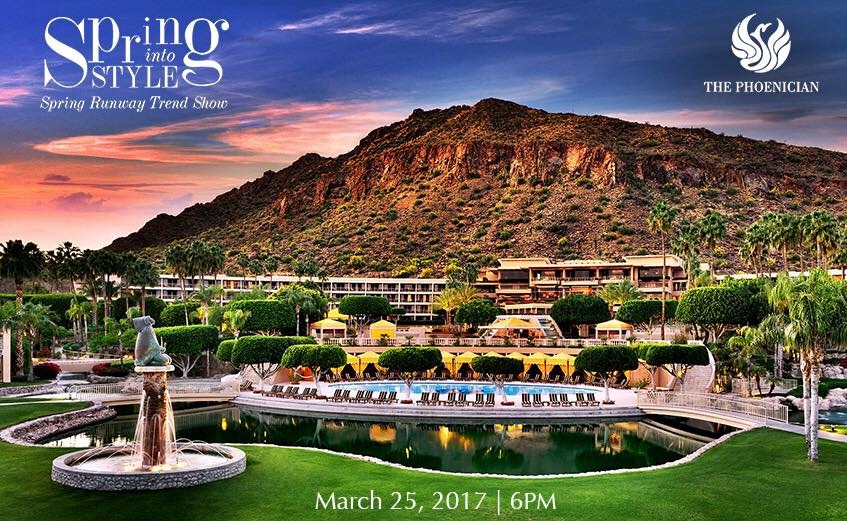 To check out the RECAP of the whole show with the other amazing stylists that participated, visit PHXFW'S Spring Into Style Recap With Gitana Styling.
To keep up to date with us, sign up for our weekly Style Newsletter here!
Comments
comments