As you may know already, we are currently putting together our first ever "Spring Into Style" show with Phoenix Fashion Week. We are showcasing the spring trend yellow (Go #PHXFWYellow team!) on March 25th, 2017 at The Phoenician in Scottsdale, Arizona.
Top stylists Style Stalkers, Parisa Zahedi, Mitch Phillips from Rare Scarf Vintage, Sarah Parks from Fashion To Fit You and Ashley Paige from Ashley Paige Collective, will also join us and feature their spring trends on the runway including statement sleeves, punk, mixed prints, traveler and floral (You can't miss it!).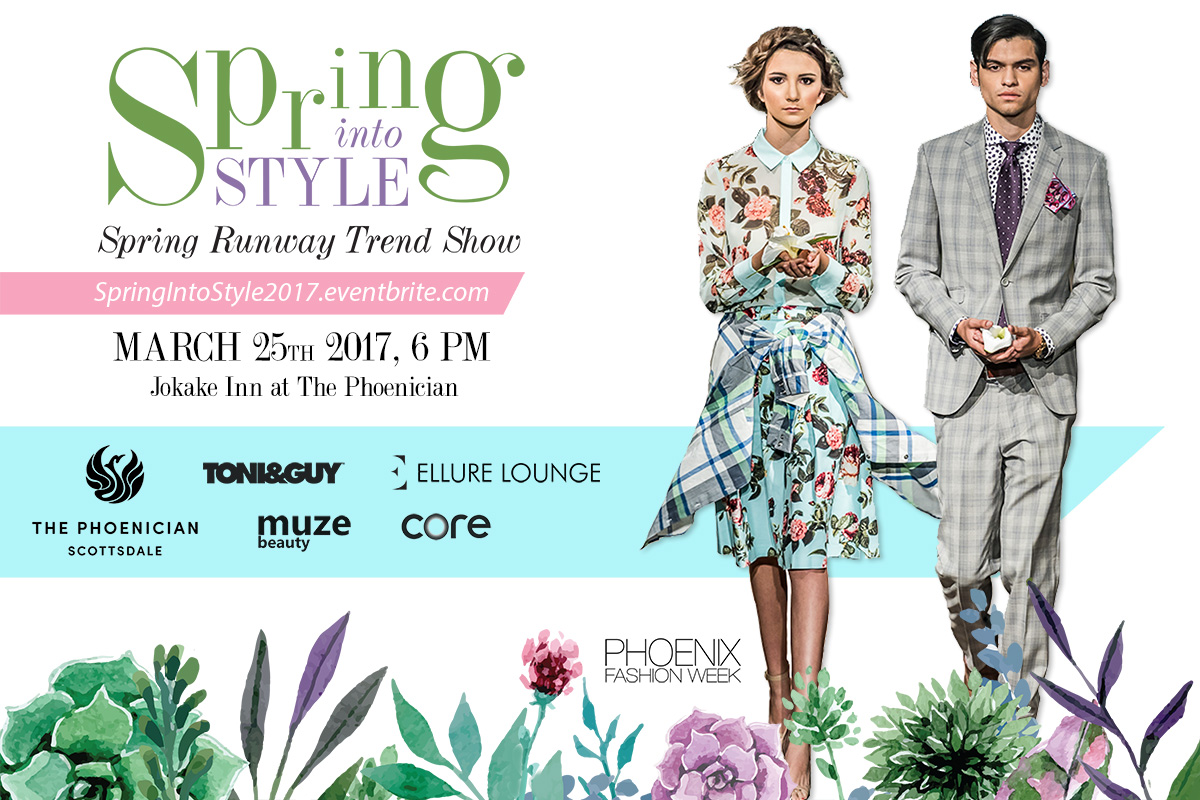 Tickets available here!
Like in every other big project, there is a team behind it that makes it possible. In our yellow team, we have amazing people working behind the scenes and one of them is Liv Rio Sportswear.
Liv Rio Sportswear is the lead sponsor of our Gitana Styling fashion show. We have been working with this wonderful athleisure brand since day one and their support and influence has been incredible!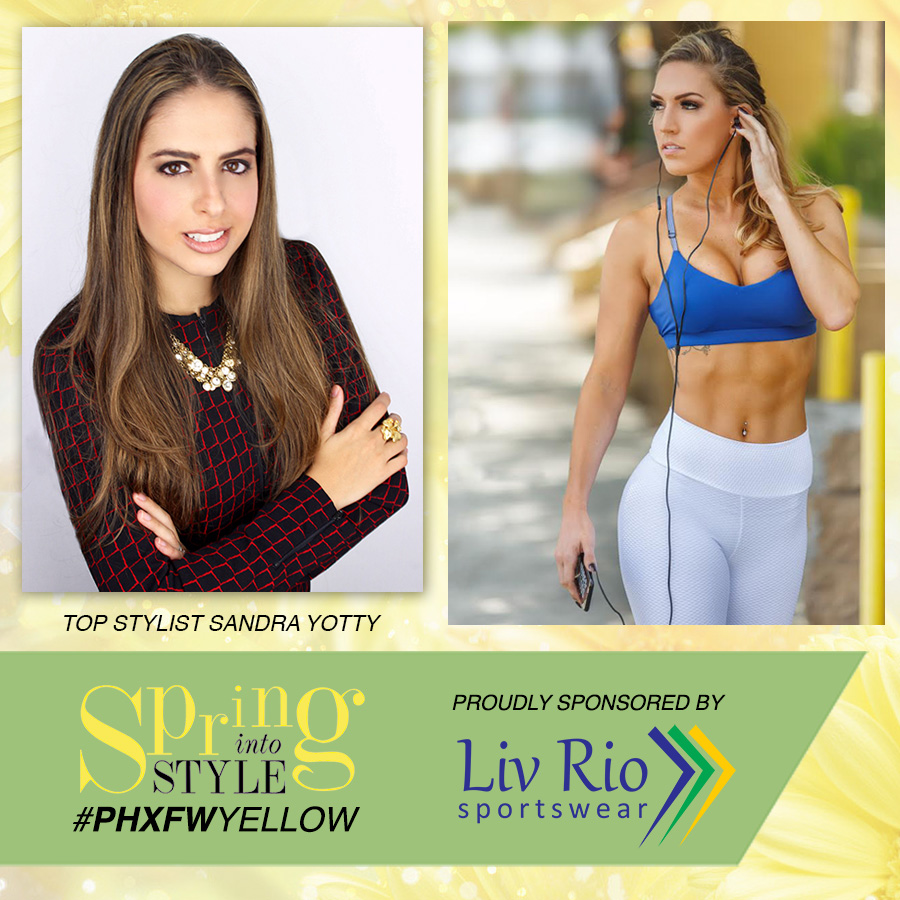 Today I want to share with you what they are all about; And what a better way than to ask owner and founder Livia Correia herself, so she can tell us in her own words!
Livia will share with us her story and what makes Liv Rio Sportswear the best workout leggings ever! (It's not because she is our sponsor, but her product is really amazing. Test them and let me know! In fact, if you are a Liv Rio user share your experience with them in the comment section at the end of the article!! We would love to hear from you!)
If you want to join us for the fashion show, purchase your tickets here. Liv Rio Sportswear will be a part of the Style Villa and you can purchase their beautiful leggings during the event. If you can't make it to the event, visit their website here.
Here is the interview!
"Designed in Scottsdale, made in Rio de Janeiro. Liv Rio brings the highest quality workout pants from the fitness capital of the world directly to you. If you enjoy being active, like a sexy aesthetic and want to feel good about what you are wearing, then Liv Rio Sportswear is perfect for you," Liv Rio Sportswear.
1. Tell us about Liv Rio Sportswear and the inspiration behind the brand?
Liv Rio is a high end athleisure, made in Brazil. Our pants are ultra supportive, made with slimming material that keep their shape and adjusts to just about any body style. I also try to design patterns and pick colors that will allow you to feel comfortable wearing your leggings from the gym to picking up your kids at school or running to the grocery store.  I don't want women to feel like they have to change clothes the second they leave the gym.
2. What about you? Tell us about the owner and founder behind the brand?
I'm an active mom, I love to spend time with my family. I also love to go to the gym, hike and go to dance classes. My days now are busy with Liv Rio, I just completed an entrepreneurship program women from ASU, and I've been working really hard to take the business to the next level.
3. When did you know you wanted to start an athleisure brand?
I would wear a mix of workout pants from all the major players in the industry but without fail the pairs that garnered the most attention and compliments were the Brazilian pants that my grandmother would send me from Brazil.  Besides the fun patterns and designs of pants from Rio, I also loved the fact that they did not pill or fade the way most of my other pants did.   Nothing upset me more than paying $100 for a new pair of black leggings to see them covered with balls (pilling) and fade to black/grey 3 months later.  As a mom, I also just don't have time to hand wash and hang dry my active wear, or change clothes between the gym and my day of errands, so I set out to create a brand that helped me solve all of these issues.
4. What does Liv Rio Sportswear offer women that other athleisure brands don't?
It is our focus on quality.  Our pants have 4 way stretch up to 500% of their original size, they are moisture wicking, odor resistant, UPF50 protectant, made with colour fast fabric so they never fade, they don't pill and they are reinforced with 4x stitching on the seams so they never rip.  On top of quality, our 3D and 2nd Skin compression fabrics are unique to Brazil and you will be hard pressed to find anything like them stateside.
The best workout leggings ever!
Click To Tweet
5. What projects and events are you currently working on?
In 2017 we are focused on improving the website, updating our logo and branding, and getting in to more stores. We will be in the Spring Into Style show this March, Wanderlust, Fitposium, and trunk shows around the valley.
6. Where do you see Liv Rio Sportswear in 5 years from now?
Ultimately my dream is to open a Liv Rio store, however, in the meantime I want to continue to grow our brand and our business throughout Arizona. I hope to be in at least 25 locations before the end of 2017, and double or triple that number the following year.
7. Where can we buy Liv Rio Sportswear?
You can find Liv Rio online as well as at Heidi boutique, Moda Forte boutique, Recess Endurance, Blush Boutique, the Baltimore Studio, and some places in California.
Find us on Facebook | Instagram | Website
If you want to stay up to date with us and receive our weekly Style Newsletter, sign up for our Vip List for free here.
Comments
comments