About Designer Joanne Snodgrass & Nouvelle…
South African born, Joanne Snodgrass, inspired by a sense of adventure, reflected in her entrepreneurial spirit, launched Nouvelle Palm Beach in 2012. The company focused on resort style accessories until 2016. The highlight of her accessory designs were when the Kimini was voted Todays Next Big Thing in Fashion on the Today Show in November 2015.
However, her love for fine fabric and casual sophisticated silhouettes inspired a wider offering in 2016 exemplified in the line's exclusive silk 95five collection. Successfully selling to almost 200 stores in the first year, Nouvelle is set to go national this year.
Nouvelle is not Joanne's first business in the US, (where she and husband decided to make the US her home 15 years ago). Her sense of style was evident in the success of her boutique, Via Pelle in Dallas, for which she was honored by Fashion Group International (FGI) with the Rising Star Award for retail in 2008.
Before emigrating from her native country, Joanne built a significant stationery business in South Africa, Star Paper Products, founded in her 20's. The business was recently sold and her trademarked stationery designs are still best sellers 30 years later. Her love for travel and adventure is still very much part of her life as she travels to Africa and beyond yearly with her daughters Talia and Mina, who are fashionistas in their own right.
When did your passion for designing start?
When I was in school and university, I was always the go to person for fashion trends and what's hot! Setting trends with my school cases, creative ways of wearing my school uniform (not always appreciated by teachers).  After school, I helped at the family printing business as the receptionist but soon ended up doing the lay-out designs for the advertisements that we printed. Although I never had the opportunity to formally study art and design, I was captivated by it and spent many hours at art museums in Europe in my twenties. I also shopped top Italian fashion and furniture designers in the 80's and 90's.
When did you act upon this passion?
My first designs were paper designs (designer paper) created as the internet started taking off and businesses were doing 'desk top publishing', i.e. making menus flyers etc. from their pc's. My stationery company really took off because of this. I created a Roma Design that is still a top seller 30 years later in South Africa!
When and how did your passion become a business?
Fortunately I have been able to create a number of businesses from being passionate about design and product.
Star Paper Products creating one of the largest scholastic and social stationery companies in the country. The branding and products are still top sellers in the major retailers in South Africa.
VIA Pelle, in Dallas, a luxury accessory boutique. Under my creative direction manufacturers of exotic skin handbags created collections suited for my audience in Dallas and I started working on silk accessories that melded into the launch Nouvelle Resort. VIA Pelle was honored as the Best Fashion Retailer in 2008 by Fashion Group International.
Tell us about your background!
South African born, in the capital, Pretoria, my first language is Afrikaans (a Germanic language similar to Dutch). My family is from Dutch, English and French Huguenot decent who settled in South Africa.
My husband and I immigrated to the US at the end of 2002. I am very proud of my American daughters Talia and Mina, who remind me daily to try to be like an American mom!
I have a BA degree in Psychology and use it every day in business. Also did a postgrad in financial management and marketing, before the internet so still old school print media.
With 30 year's experience in business, having owned a number of innovated design driven companies, I am so excited to combine the know-how and creativity to make Nouvelle Palm Beach successful.
What's the life of an apparel designer like? What's a regular day for you?
I LOVE being an apparel designer. It is the perfect life for me. Being creative, watching women enjoying my product is the ultimate gift. It is a highly competitive environment and requires a lot of energy and attention to detail…I enjoy the challenge.
A regular day means waking up around 4.30 to get ahead of overseas emails and goals for the day. Ride my horse, or drop the girls off at school if I'm not away for market in Dallas, NY or Atlanta. The days are varied between, design, creating marketing material, selling, keeping up to date with finance and planning production. Often up late when travelling or to talk to overseas manufacturers. Securing funding is a large part of the growing business owner's responsibility and is probably the least enjoyable part of what I have to do. To be honest-no day is the same and it takes a lot of discipline to work ON your business and not IN your business (delegate as much as you can). Phoenix Fashion Week has forced me to do forward planning and become more organized, incorporating the WRMB, doing a proper Operational Budget and doing a formal 18 month out Marketing Plan puts me on a track for success.
What are you currently working on?
Getting ready for PHXFW and creating a line up to represent Nouvelle's casual sophisticated look BUT also to have a 'wow' factor. It is harder for me to do this as Nouvelle is so understated and classic! (Update: Nouvelle won PHXFW's Contemporary Designer of the Year 2017).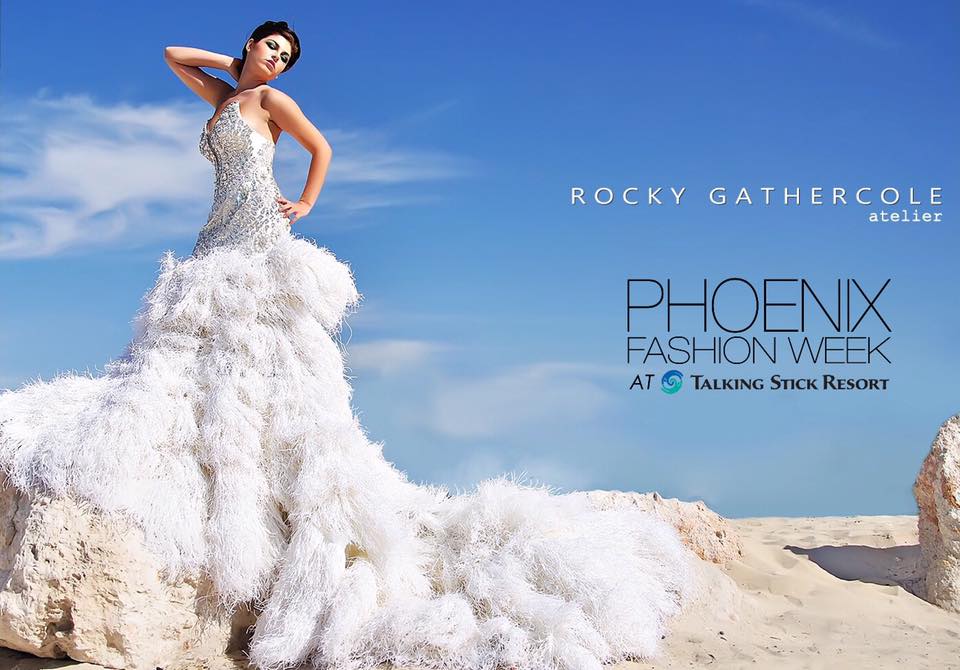 Nouvelle will be showcasing her designs at Phoenix Fashion Week this October 2017 | #PHXFW at Talking Stick Resort October 5-7, 2017 | cc: Rocky Gathercole
What's next for you and your brand?
Marketing and selling our 3 essential pieces that create 9 looks for easy travel to your next resort vacation.
Doing well at PHXFW will accelerate Nouvelle's growth on the West Coast. We have already opened 2 account including JamieLyn in LA and Alix Collections in Phoenix.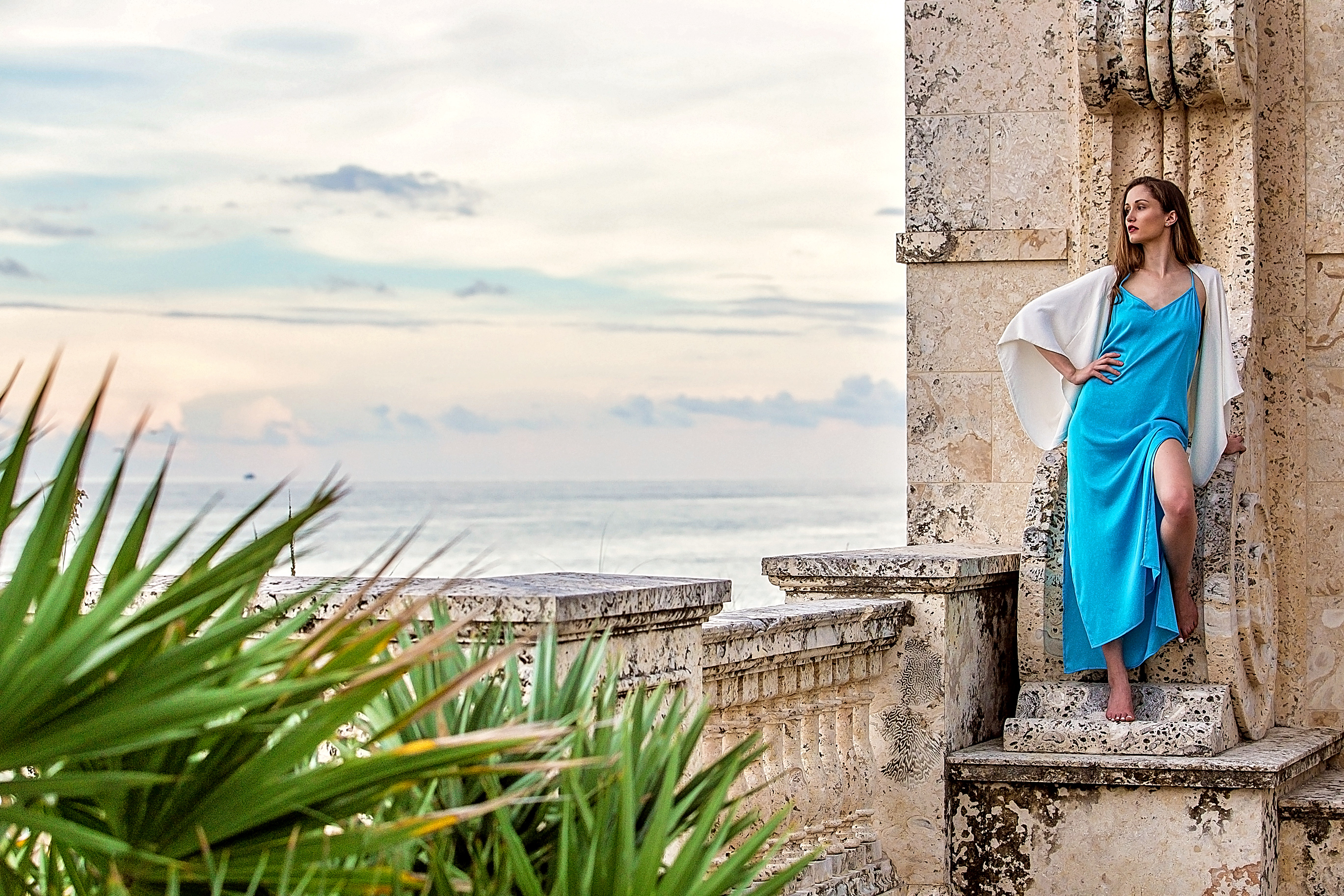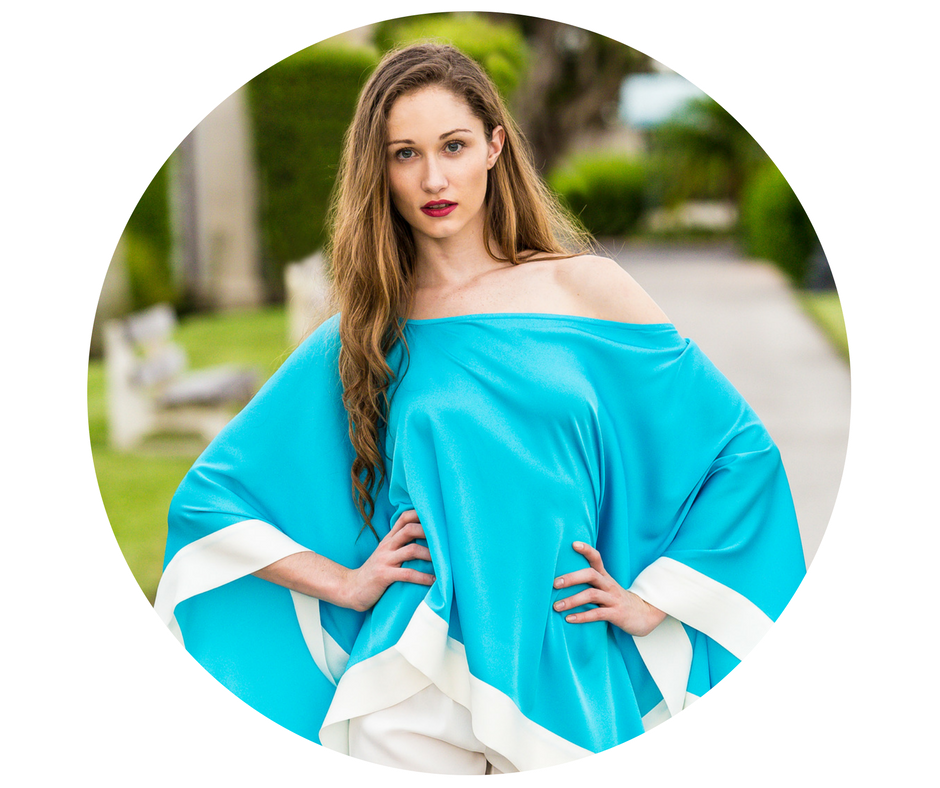 Connect with Joanne Snodgrass and Nouvelle at:
Website:  nouvelleresort.com
Facebook: @nouvellepalmbeach
Instagram: @nouvellepalmbeach
Twitter: @nouvellepb
//////////////
What do you think about Joanne Snodgrass and Nouvelle?
Leave your comments below 🙂
[ All pictures provided by Nouvelle ]
//////////////
Are you a fashion entrepreneur also? Join our private Facebook group HERE for support, inspiration and knowledge to grow your fashion business!
Want to be interviewed by Gitana Styling? Send us an email HERE with your information.
Remember to leave a comment below! 🙂

SaveSave
SaveSave
SaveSave
SaveSaveSaveSave
SaveSave
SaveSave
Comments
comments