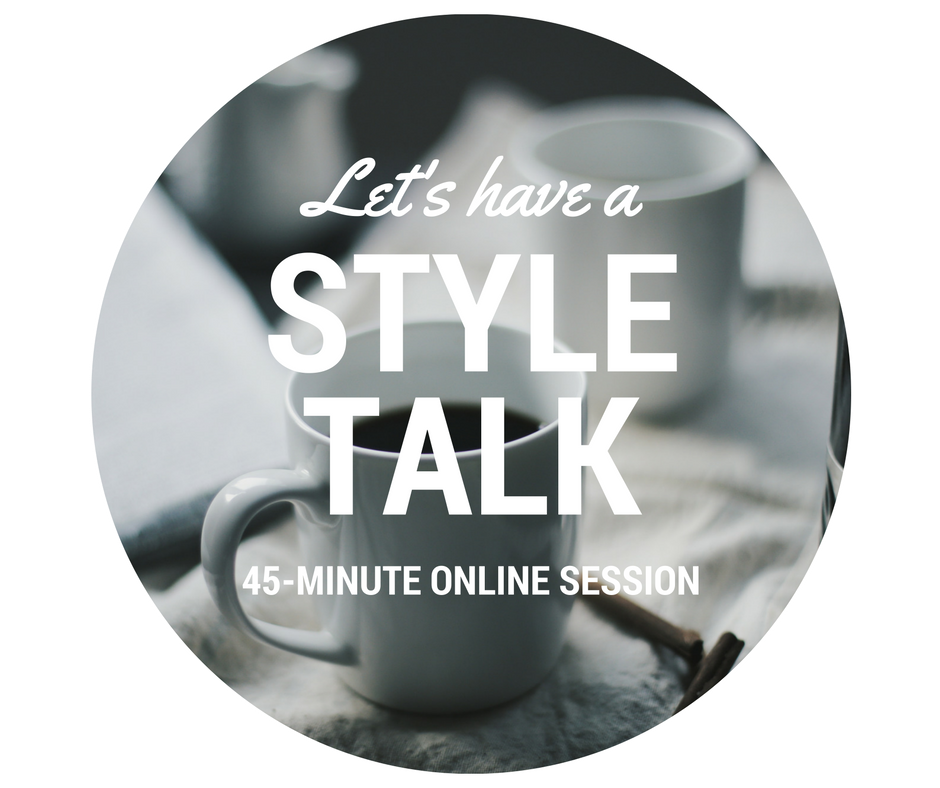 Let's have a virtual Style Talk!
A 45-Minute Online Session where you can ask me anything you want!
This is an opportunity to get private style and beauty advice, personalized feedback and the next steps you can take to upgrade your look.
These sessions are geared towards whatever you need to talk about or ask questions about organizing your wardrobe, putting outfits together, shopping for clothes or any other style-related matter you are facing right now!
THERE ARE NO SILLY QUESTIONS!
You'll get my laser focused attention for 45 minutes and you will get instant feedback and actions steps to take to improve your current situation.
You may keep spending your time being frustrated, upset or not excited about your look or you can get answers to your styling questions on the spot.
You can use this session to get a personalized plan to put in practice over a specific period of time. You can use it to get specific advice regarding a personal or professional wardrobe transition. You can use it to ask several questions regarding various topics within the style arena. Whatever you need!
Most of my services require more than a 45-Minute session. However, in this amount of time you get a chance to explore your options, find out if there is a better way to do things and faster than on your own!
Contact us HERE.