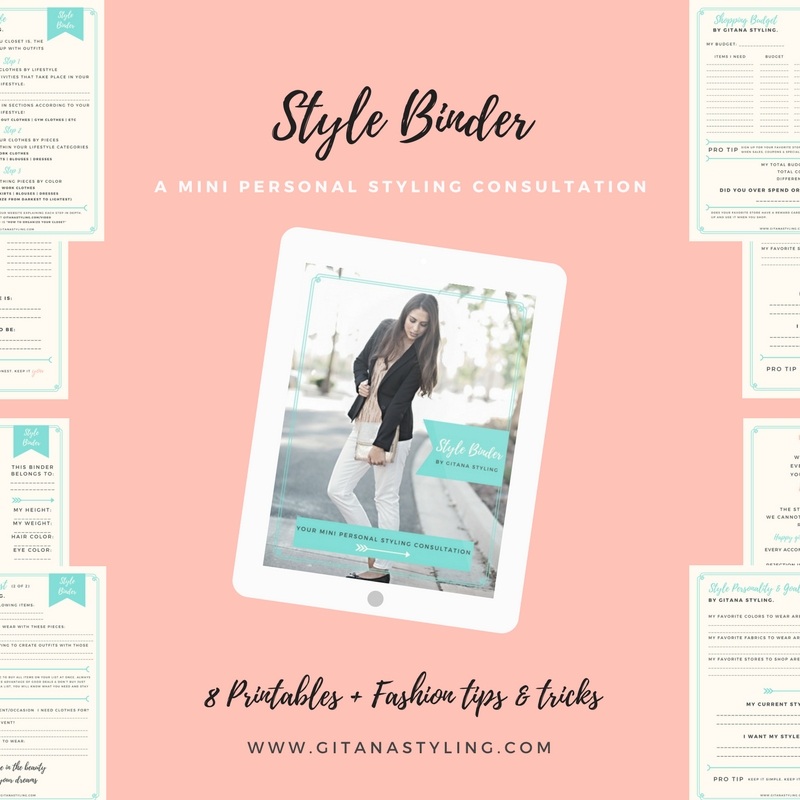 The Style Binder is like a mini personal styling consultation.
The binder is divided in 3 subjects: Styling YOU, Closet FUN and Shopping JOY.
Each subject includes 2 printables or checklists that will help you tackle the different areas, so you can be more stylish, confident and empowered!
We've also included 2 bonus that will help you throughout the whole process!
The Style Binder will help you…
– Define your true style
– Create a personal profile
– Detox and organize your closet
– Create a wardrobe budget
– Create a shopping list
– Learn tips and tricks to improve your image
– Boost your confidence
This binder will make the styling process an easy-breezy productive and fun experience!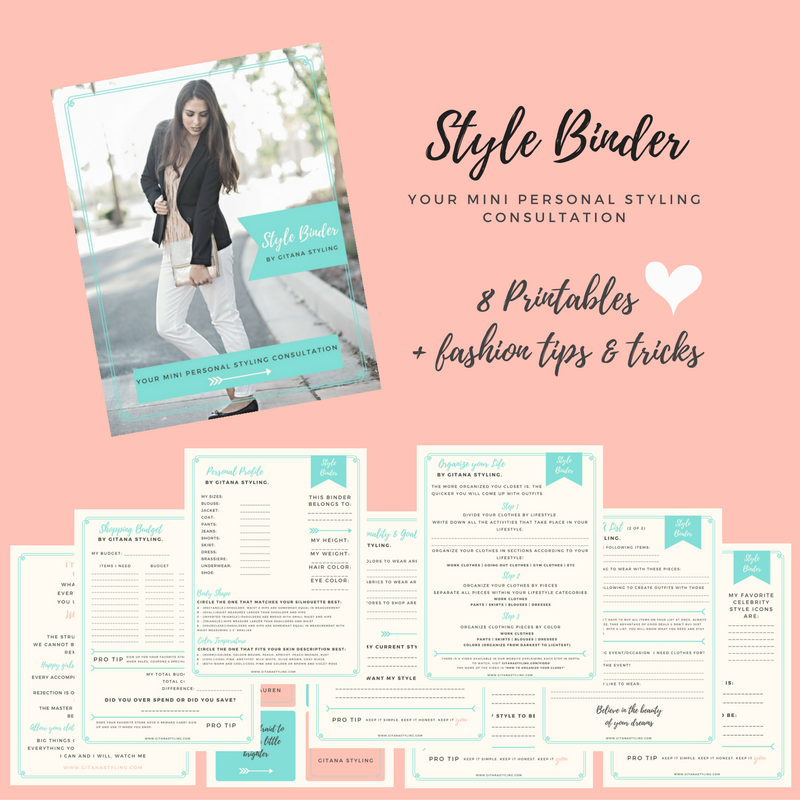 Here are the complete details of what's included:
The Style Binder:
Styling YOU:
1 – Personal Profile PDF
2 – Style Personality & Goals Printable
Closet FUN:
3 – Detox Your Life Printable
4 – Organize Your Life Printable
Shopping JOY:
5 – Shopping Budget PDF
6 – Let's Make a List Printable
BONUS:
7 – The Style 101 Mantras
8 – It's All About Confidence Tool
Plus lots of fashion tips & tricks!
TOTAL >>> 8 stylish printables!

The Style Binder costs $9.99 and you can purchase it in our Etsy Store HERE.
Are you ready to step into a more authentic, beautiful and chic you? 
Start today with the Style Binder kit 🙂
Cheers to a stylish, confident and empowered you!
With love,
Sandra Mateu Yotty
Personal Stylist
The Fabulous Wardrobe Planner
For more information about the Style Binder, check out this article from our blog: